Music Coordinator: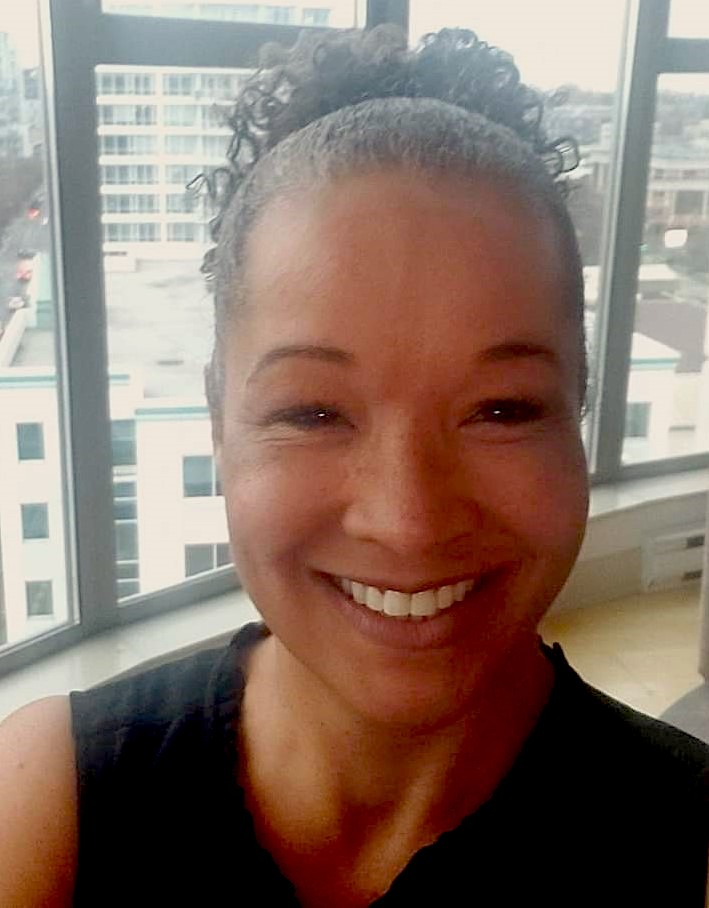 Catherine Pate is a lifelong Anglican and former church planter, Catherine has been journeying with AbbeyChurch since 2016 when she moved to Victoria from Winnipeg. This past summer she joined others in the community in making a more intentional commitment to walk as a Companion of Emmaus and to be guided by its Rule of prayer, presence, and simplicity. She is honoured to be asked to share more formally in the worship leadership, and to co-create music alongside the gifted and gracious musicians who lift us up each week in song.
Poet-in-Residence: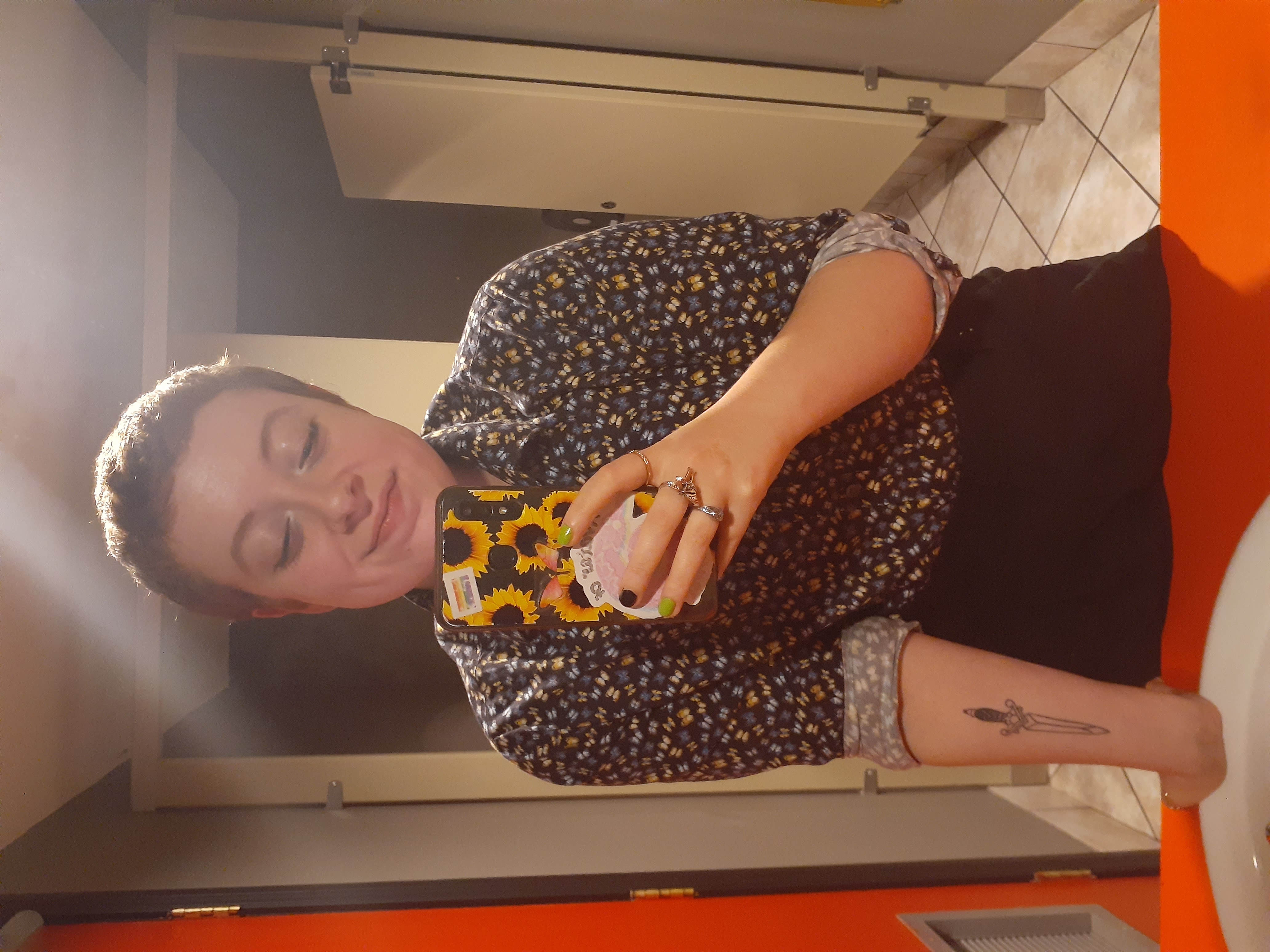 Rebecca Yeo (they/them) is our new poet-in-residence. They hold a Bachelor of Arts in Religious Studies from Mount Allison University, and currently attend Vancouver School of Theology. As part of their preparation for ministry in the Anglican Church of Canada, Rebecca is also an intern with Inclusive Christians at UVic. In their spare time, Rebecca plays tabletop roleplaying games, dabbles in voice-acting, and pets dogs.
Children's Ministry Coordinators:
Anna E., and Skye G-B are our Abbeykids (Children's Ministry) Interns - and they are supported by screened volunteers from the community. They are responsible for teaching and accompanying the youngest members of our community. These folks bring bring a breadth of leadership experience - and they share their passion for teaching our ancient stories of faith in creative ways, and accompanying children through the liturgy each week - and having a LOT of fun.
The Clergy:
The Rev. Matthew W. Humphrey, EC (he/him) - Priest. Matt is a writer and educator who lives, works, and plays on Songhees territory, in the Bowker Creek watershed, (Victoria, BC). He currently serves as Prior of Emmaus Community and is an ordained priest with The Anglican Church of Canada. Matt has taught University courses, worked for A Rocha Canada, a faith-based environmental organization, and is currently a partner of the Local General Store. He shepherds three young children, a brown Labrador, a cat named Wendell, a fondness for wild landscapes and a fascination with Gods grace as the bedrock of our existence.
The Rev. Meagan Crosby-Shearer, EC (she/her) - Priest - currently on sabbatical. Meagan has a rich and varied life experience. Born in Victoria, she has a passion for creative liturgy and prayer, social justice and engaging ways of telling our faith story. She has been involved in musical theatre, gospel choirs and loves reading and the beauty of the West Coast! She served in the Philippines for a year as an 'ecumenical-intern-in-mutual-mission' with The United Church of Canada. She is trained as a Registered Nurse and is a priest in The Anglican Church of Canada and is a co-owner of the Local General Store. She a mother to Amaya and Zion.
Rob Crosby-Shearer, EC (he/him) - Non-Stipendiary Honorary Clergy. Rob has worked in vocational Christian ministry and social justice activism for the last 25+ years. He's has been a founding part of The Emmaus Community the New Monastic community that AbbeyChurch is a part of. Before that, Rob lived for 5 years in Zacchaeus House, a Catholic Worker community house of hospitality. He served as music director at the campus-based Wine Before Breakfast, directed the the Nidus Festival with The Canadian Council of Churches in 2006, worked in campus and congregational ministry, was involved for over a decade at Parkdale Neighbourhood Church (a Baptist 'street church' in Toronto now called "The Dale"). Rob works full-time as the Regional Minister for Church Planting with the Pacific Mountain Region of the United Church of Canada, where he helps steward 14 new church plants/starts (and more coming soon) - of which we are one. He also has an interest in housing co-ops, land trusts, and decolonizing church properties for spirituality, arts and justice. He has co-owned an organic bakery, made all kinds of music, loves hiking, urban walking, nordic noir mystery books and shows, brewing beer, anarchist organizing, cooking and coffee! He is a daddy to Amaya and Zion and spouse to Meagan.
Emeritus Artist-in-Residence: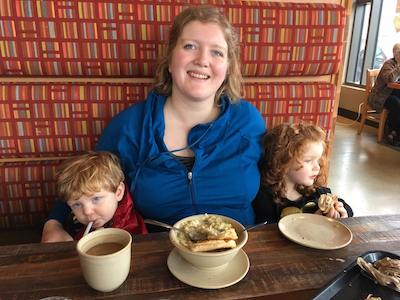 Jessica Ziakin-Cook (she/her) lives with her husband, two children, and three guinea pigs in Saanich, BC. She teaches art history, creative development, and drawing at The Vancouver Island School of Art (VISA). She graduated from the Vancouver Island School of Art in 2015 with a diploma of fine arts. She also holds a BA in Art History from the University of Victoria, and studied religion at McGill University. After seriously considering applying to the Vancouver School of Theology to pursue ordination, Jessica has recently accepted a fellowship to study art history at the University of Victoria, where she will be researching the intersections between theology, art, and activism.
Emeritus poet-in-residence and ongoing contributor: Benjamin Hertwig (he/him) is a writer and artist recently re-located to Treaty Six, Edmonton, after a number of years living on the lands of the Musqueam, Squamish and Tseil-Waututh. His debut poetry collection Slow War was published in 2017 by McGill-Queen's University Press. He has offered writing workshops for inmates, veterans, and students across Canada.
Emeritus poet-in-residence and ongoing contributor: Céline Chuang (莊善寧) (she/her) is a diasporic settler, writer, and educator, who lives, forages, and agitates on Treaty 6 (Edmonton). You can find her on Instagram (@celinebythesea), on her blog, holy spit!, or as one of the hosts of Resetting The Table, a podcast expanding imagination around race, place, and faith in pursuit of collective liberation. Together with Benjamin Hertwig, she conspires, cozifies, and co-gardens and owns a local, independent bookstore. They also write a column for Geez Magazine called Notes from Northern Turtle Island.
All of our staff are screened according to the policies of The Anglican and/or United Chuches, including vulnerable sector background checks for those working with vulnerable people.