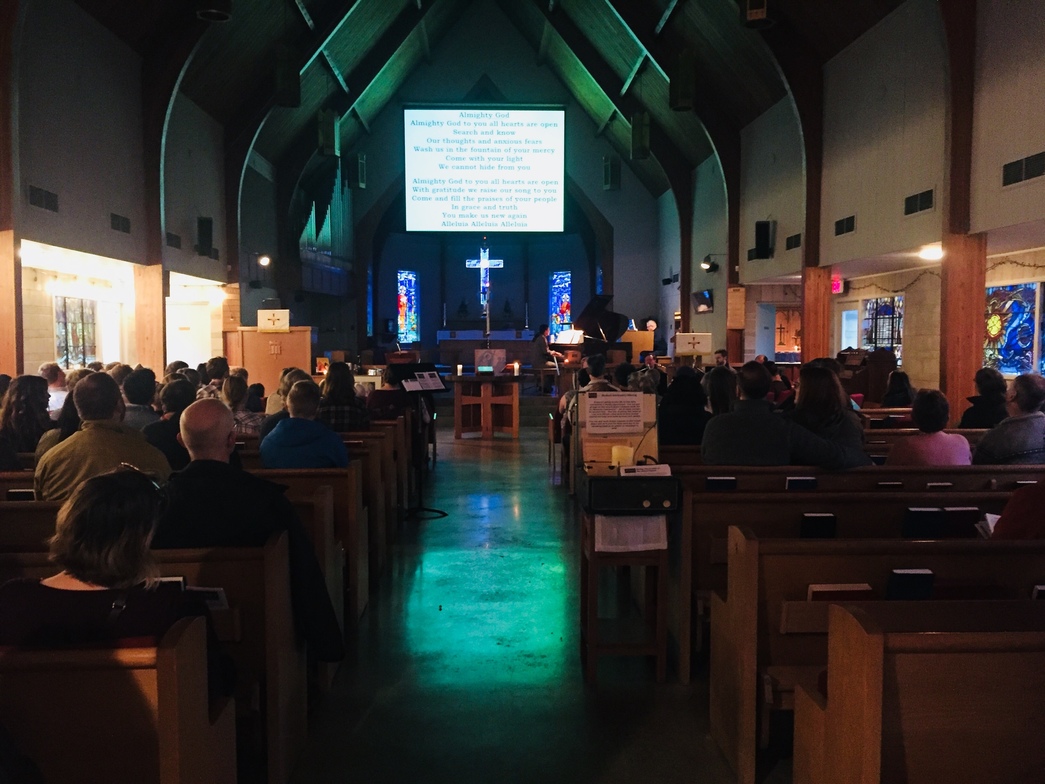 Please Join us! All worship at 600 Richmond (at Richardson) at 4pm unless otherwise specified.
The Holy Season of Lent

We're still firming things up - but a few things to note:

Sunday Feb 23 - AbbeyChurch Transfiguration Sunday with Meagan preaching - and we might even sing Shine Jesus Shine.

Tuesday Feb. 25 - Pancake Tuesday - 5:30 for palm burning last years palms (for tomorrow's ashes) - and 6pm for Mardi Gras / Shrove Tuesday - Pancakes and Sausages and Contra Dance music from the Odd Hack Band and caller Rosemary Lach, featuring our own David Gartrell (joint with St. Matthias).

Wednesday February 26 - 7:30pm - Ash Wed in the way of the Taize Community - Contemplative worship with music from Taize and imposition of ashes (joint with St. Matthias). We will also impose ashes at morning prayer at 7:45am at the Priory.

Sunday March 1 - Wild Church - Begin Lent in the wilderness. Location and time to be announced. We will keep it accessible and intergenerational for those with varying abilities - and will offer rides / carpool. This will replace our Sunday AbbeyChurch worship time.

March 8, 15, 22 and 29 - Lent II, III, IV and V in the church at 4pm - We'll explore diverse views of the meaning of the cross of Jesus through our sermon and song.

April 5 - Palm Sunday Wild Church with Bishop Logan preaching. Time and location to be announced.

Holy Thursday, Good Friday, Holy Saturday quiet day, and Easter - plans to be announced.